CLARENCE THE CORGI - CHILDREN'S BOOK
"Clarence the Corgi" is a children's book which I illustrated and designed. It was written by Gregory Caruso.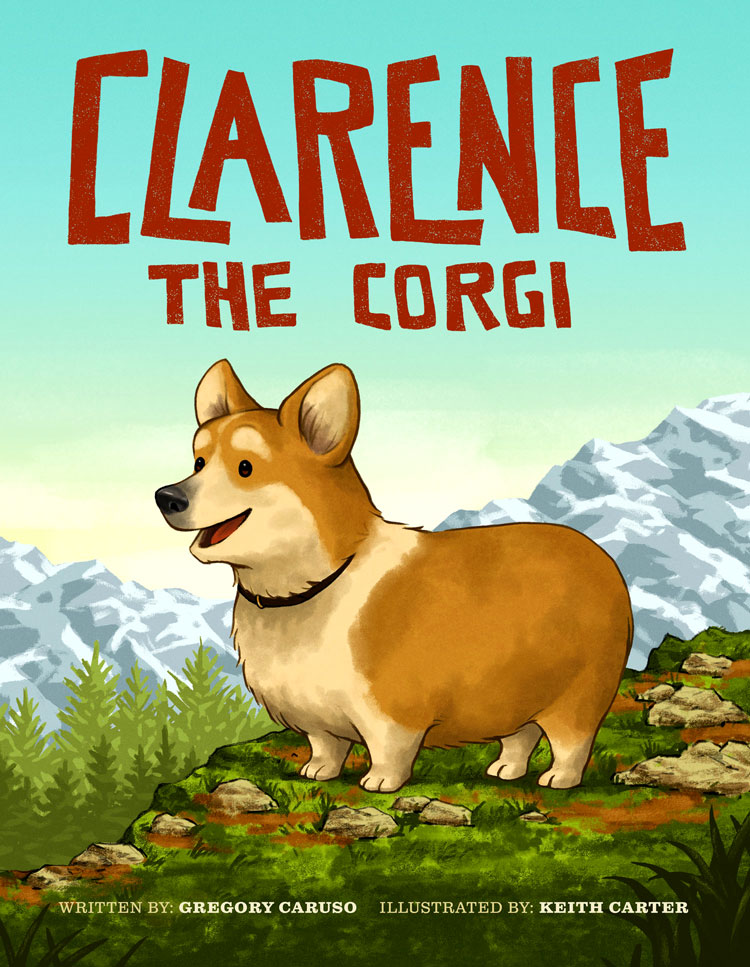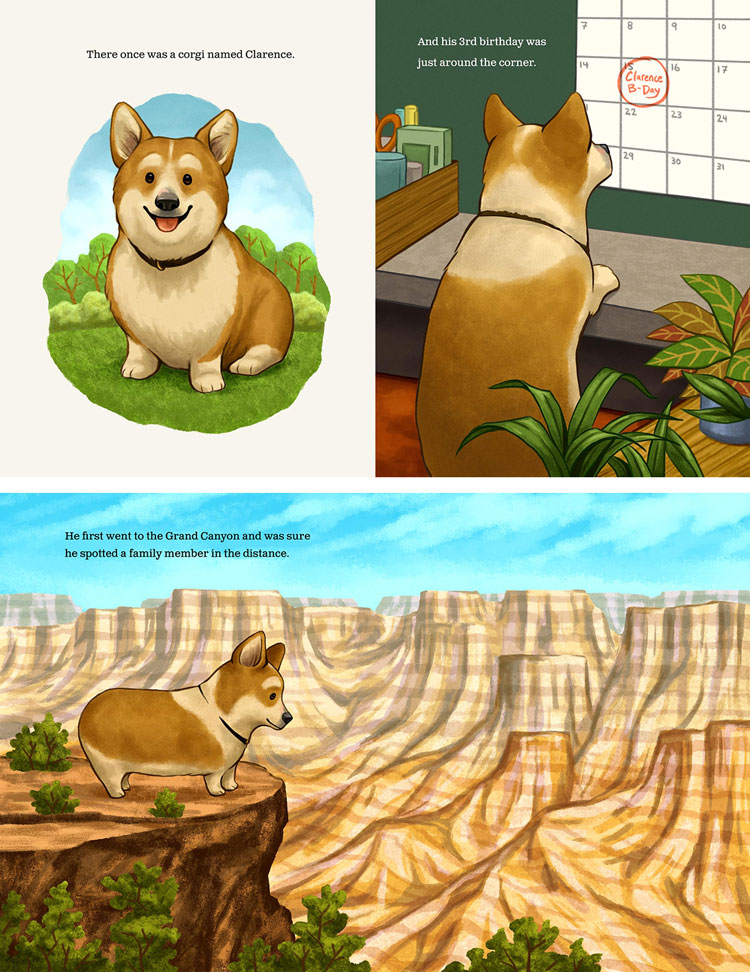 The story follows a young corgi on a search for his corgi family. On his way to finding them he encounters many exciting new animals in far off places, and makes a new group of friends in the process.



Below is a selection of character sketches and layout designs used in the process of creating the book.