While working at the Seattle, WA design firm Ames Bros I contributed to many different projects. One of the main points of focus was their clothing line, which I illustrated many graphics for. There was a successful line of "VS" shirts which featured various pairings of unlikely foes locked in an epic battle. Some of these shirts were later spotted on celebrities from a number of different TV shows and movies.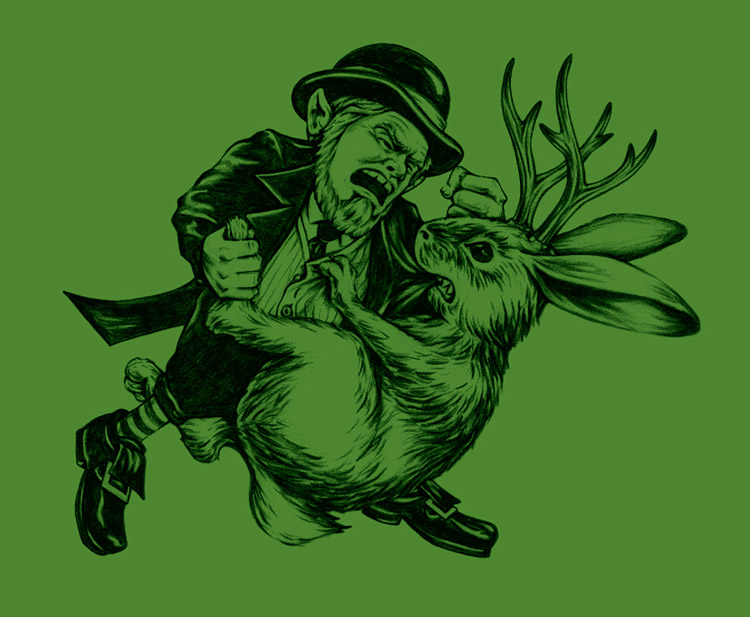 A variety of other t-shirt designs made while at Ames Bros. The shirt "Ray Gun" was spotted on Sheldon from The Big Bang Theory, as well as Vince Vaughn in the film Delivery Man.
GRAPHIC DESIGN AND POSTER WORK
A selection of different rock posters and graphic design work created while working for Ames Bros. The robot illustration for the Billboard poster was made into a t-shirt and spotted on the Tonight Show being worn by Mike McCready from Pearl Jam.